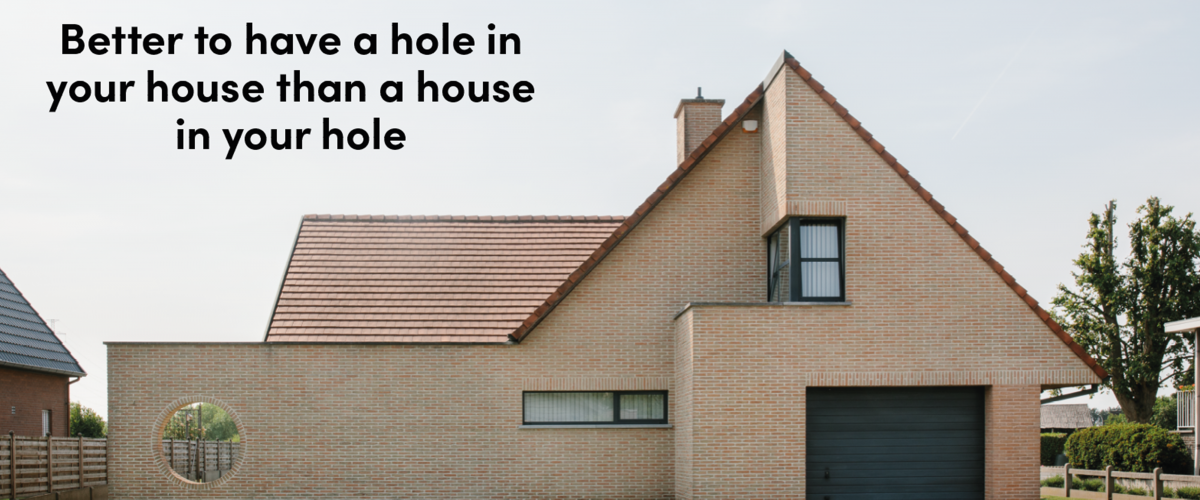 Ugly Belgian Houses
Ugly Belgian Houses @ Ruby Gallery
3 February - 5 March 2022
19 Boulevard de Dixmude | Diksmuidelaan
1000 Brussels, Belgium
"Don't try this at home" is written on the cover of the book Ugly Belgian Houses, which is now in its fifth edition and even received an updated edition last year with More Ugly Belgian Houses. From Thursday 3 February onwards, the 'special' architectural creations from the book will be housed in Ruby Gallery for four weeks.
They provide general hilarity - the internet is cracking up every time Hannes Coudenys sends a new establishment into the world - and they also appeal to the imagination. Time after time, they elicit a funny quote from the inspirator that makes the (attempted) architecture just that little bit more absurd and surreal. Because make no mistake: on a scale from one to Magritte, Ugly Belgian Houses scores a full pipe.

And if you also know that Magritte's work sells for tens of millions these days and that real estate is a solid investment anyway, then you also know that no NFT can compete with the oeuvre of Hannes Coudenys (and some unspecified architects).
Ugly Belgian Houses is the epitome of both totally unhinged creativity and an alarming lack of aesthetic sense. And yes, some may well look down on it today, but let's face it: their forefathers probably did the same to Picasso and Pollock. And those two turned out reasonably well in the end.
Ugly Belgian Houses @ Ruby Gallery
19 Boulevard de Dixmude | Diksmuidelaan
1000 Brussels, Belgium

3 February - 5 March 2022
Wednesday - Saturday: 12pm - 6pm
We are happy to welcome you to the opening of the exhibition on February 3 at 18h.