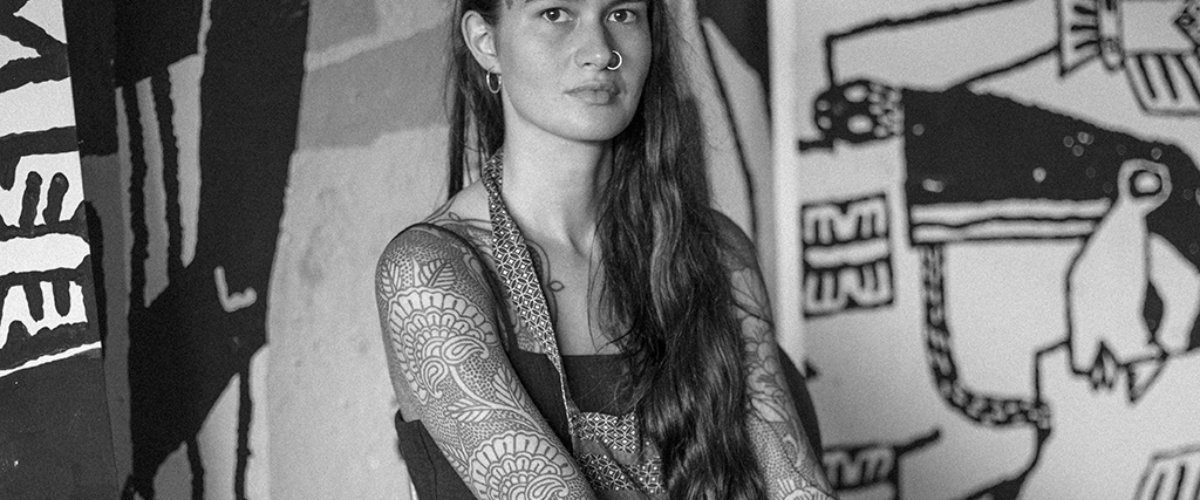 Stars are never sleeping
Stars are never sleeping @ Ruby Gallery
2 September - 23 October 2021
19 Boulevard de Dixmude | Diksmuidelaan
1000 Brussels, Belgium
Ruby Gallery kicks off the – pretty please – Indian summer with an exhibition co-curated by the Antwerp artist Joachim Lambrechts, one of the showstoppers of the international art gallery Kristin Hjellegjerde.
Joachim has made a name for himself as a street artist in the past decade, before returning to his first love: the white canvas. "In that respect, Ruby Gallery and I are definitely on the same page," says the artist. "We love street art, but we also love contemporary art. In my case, I even like the latter the most. It gives me more creative freedom."
Don't get Joachim wrong: street art was a phenomenal mistress. "I did it intensively for many years, and I've met a lot of interesting people because of it. Like Ruby Gallery's Bjørn Van Poucke – a bit of the godfather of street art in Belgium. But in recent years, I almost exclusively did commissioned work – including preliminary designs, working on platforms and making deadlines – and I had the feeling that the spontaneity that I like so much was largely lost. I love starting with an empty canvas and not knowing where I'll end up. I too want to be surprised by the end result."
That playful way of working is also contained in Joachim's paintings. And not only in his paintings. For the exhibition Stars are never sleeping, the artist selected works by five like-minded souls: Heidi Ukkonen, Kylie Wentzel, Nina Vandeweghe, Ralf Kokke, and Rune Christensen. Five artists whose paintings express a kind of childlike naivety and imagination – two things that are equally reflected in Joachim's work.
"And yet, they are five different artists and unique characters," the newly-minted curator continues. "Because that is the most important thing for me: art must have character, and I must be able to believe it. That is why I love a child's drawing so much more than a photo-realistic portrait. I have respect for the latter, but it doesn't make me feel anything. A child's drawing, on the other hand, is always wonderfully personal, spontaneous and naive. Three qualities that I also recognise in the work of the artists we have selected.
Does that mean they are all personal friends of Joachim? "No, but I feel they could be," the artist laughs. "Most of them I only know through social media, so it was really about their work. But the fact that almost everyone immediately agreed to show their work collectively must say a lot about the respect and connection we feel for each other's work."
Stars are never sleeping @ Ruby Gallery
19 Boulevard de Dixmude | Diksmuidelaan
1000 Brussels, Belgium

Opening weekend 2 - 5 September:
Thursday - Sunday: 12pm - 8pm
(corona proof, no reservation needed)
8 September May - 23 October:
Wednesday - Friday: 12pm - 6pm
Saturday: 10am - 6pm

RSVP on Facebook