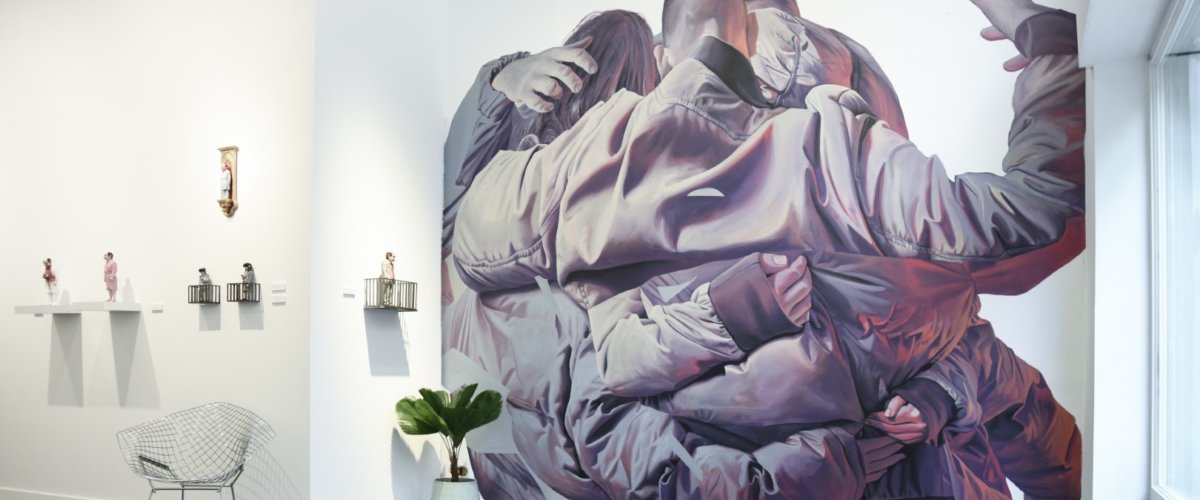 Ruby & Friends | 3D Virtual Tour & Pictures
Two weeks after we festively opened Ruby Gallery, Belgium went in another lockdown and we had to close our doors. Fortunately you can still visit the gallery, virtually however!

3D Virtual Tour by Kivo3D
The opening exhibition "Ruby & Friends" is zooming in on something that has suddenly become a lot less self-evident in the past six months: social contact. For the first time in history, we had to collectively think about which friendships we hold most dear, who would fit into our social bubble, and how we would interact with other people in our lives.
The answers to these questions can be found in the opening exhibition of Isaac Cordal (Spain), Joëlle Dubois (Belgium), Case Maclaim (Germany), Shirley Villavicencio Pizango (Peru / Belgium), Telmo Miel (Netherlands) and Wasted Rita (Portugal).
Pictures by Leentje Brands.
Contact us for Pricing & Availability