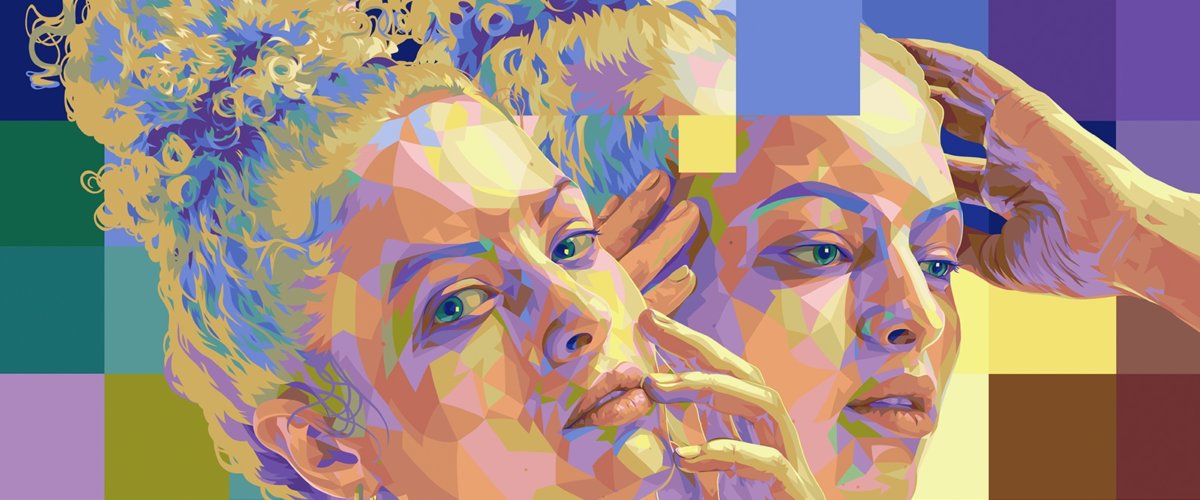 Dourone 00:00'02
Dourone 00:00'02 @ Ruby Gallery
4 November - 18 December 2021
19 Boulevard de Dixmude | Diksmuidelaan
1000 Brussels, Belgium
Two seconds, that's how much time our brains need to process a post on social media. Two seconds, that's how much time we spend thinking about what someone wants to tell us.
Dourone has signed on for Ruby Gallery's first solo exhibition – titled 00:00'02. The artist duo – known for their colourful and ingenious murals in LA, Paris, Johannesburg and Ostend – draws inspiration from the fleetingness of social media. Because yes, technically or neurologically speaking, we register everything in two seconds. But behind every image, there is, of course, a much bigger story.
Dourone sought out seven women on Instagram – complex female portraits are a common thread in the oeuvre of the Spanish-French duo. They filmed each woman over a period of three years, after which the pair used two seconds of those video recordings to tell a story about time and how we deal with it in a society that has none. The result? Two paintings for each woman, from the artists' SPACE/TIME series, in which the number of seconds recorded equals the number of works by the same person.
Two artists, two seconds, two works. And so, for the occasion, we've also split Ruby Gallery in two. We never wanted to be another white cube gallery anyway, and 00:00'02 was the perfect opportunity to point that out and make Ruby a little more immersive.
Dourone 00:00'02 @ Ruby Gallery
19 Boulevard de Dixmude | Diksmuidelaan
1000 Brussels, Belgium

We are happy to welcome you to the opening of the exhibition on November 4.
5 November - 18 December:
Wednesday - Saturday: 12pm - 6pm

RSVP on Facebook