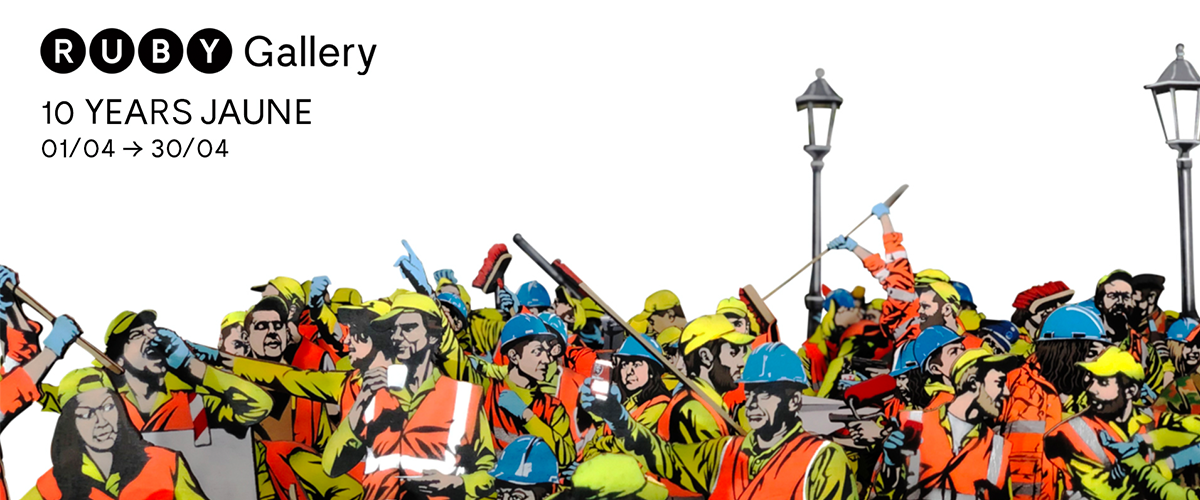 10 YEARS JAUNE | Ruby's First Expo On-Location
10 YEARS JAUNE
1 April - 16 April 2023
Christinastraat 47
8400 Oostende, Belgium
You don't want to miss this! The first Belgian retrospective exhibition of the renowned street artist Jaune is finally here.
For the past six years, Jaune has been showcasing his humorous garbageman scenes at The Crystal Ship in Ostend, and now it's time for his biggest exhibition yet! With over 200 unique works on display, Jaune's pop-up gallery will be filled to the brim with stencil art on wood, featuring his signature playful characters.
Join us at the 7th edition of The Crystal Ship, where Jaune's exhibit will be the very first pop-up exhibition of Ruby Gallery, curated by All About Things.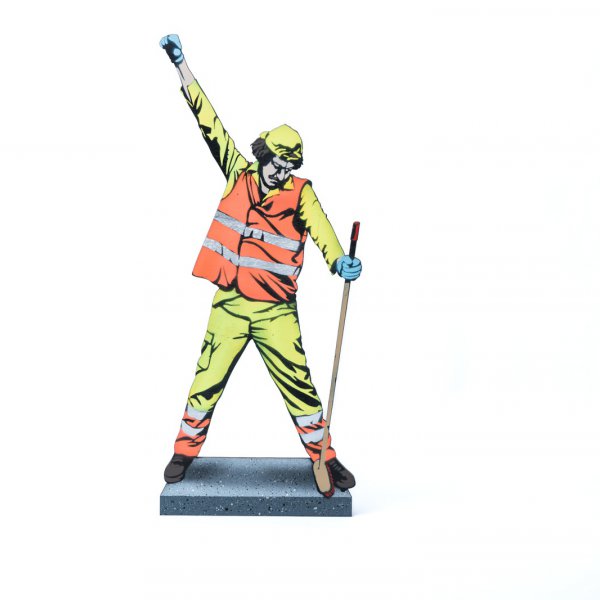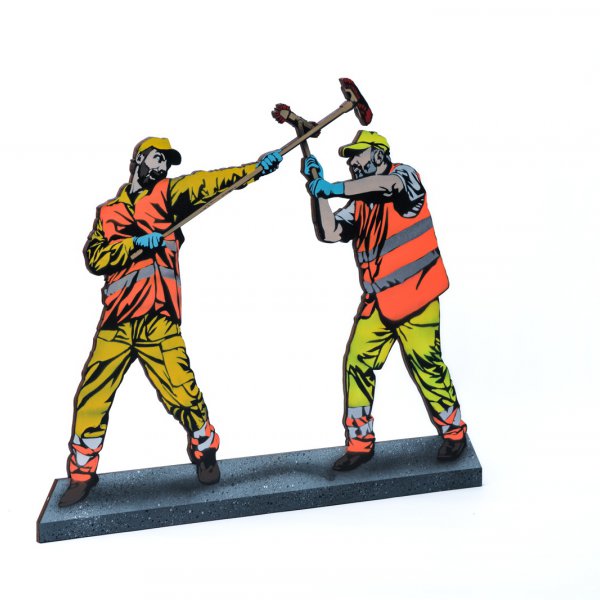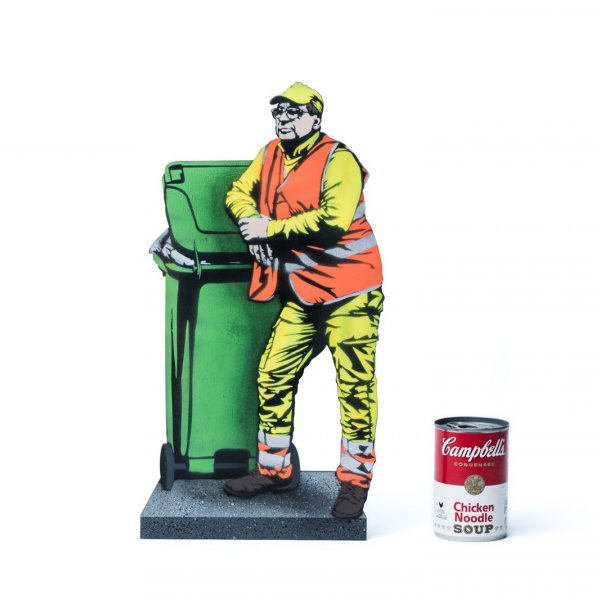 Practical Information
Ruby Gallery Pop-Up
Christinastraat 47
8400 Oostende, Belgium

Grand Opening April 1
6pm - ...

Exposition April 1 > 16
Tues - Sun: 12pm - 6pm

Afterwards we continue until the end of the month via Artsy
RSVP on Facebook